"SIGMA – as life sums it all" is first of the books in the author's trilogy on Karmic behavior. This is a collection of fast-paced short stories that are inspired by real characters in the author's life – the kin and the dear ones who broke away from the path of righteousness! SIGMA is his first work of fiction, but the driver in this book remains the same as his previous technical books – analysing and working on (managing) the 'cause' to improve the 'effect'! Philosophically, SIGMA is about the cause & effect relationship between the intent & deeds (cause) and its Karmic retributions during an individual's lifetime (effect)! The author believes that when you see your acts, and the reckonings thereof, in a short time-window, you will tend to take short-cuts. But when you would stretch the reference time duration of reconciliation to a full life-time, you would realise why one should always be virtuous.
Pankaj is a writer, music enthusiast and a philanthroper who is very passionate about climate change initiatives at fundamental level. He grew up with parents who always taught him the larger meaning of life and ensured he was observant to the extraordinary in seemingly ordinary things and people in life. Pankaj feels that his wife Piyusha and daughter Prisha bring out the best in him and his writing.
Professional Background: Mr Pankaj Lochan has more than 2 decades of experience with organizations like Tata Steel, Dr Reddy's, JSW Group, Ambuja Cements and Jindal Steel & Power. He has worked in various functions like Manufacturing, Projects, Human Resource, Research & Development, and Business Transformation etc. Pankaj is an engineer by profession and holds a degree in Mechanical Engineering from IIT-BHU and has also done his management education program from IIM Ahmedabad. Pankaj has authored several books in the field of TQM and HR and holds several patents and copyrights in the field of manufacturing and Total Quality Management. He is a Master-black-belt in Six Sigma and also trained in other improvement methodologies like Lean, TOC and TPM. Pankaj has also been trained on Open Innovations from the Haas School, Berkley and on TQM from Japanese Union of Scientists & Engineers (JUSE), Tokyo.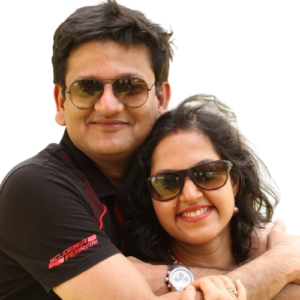 A Podcast on Sigma: as life sums it all - Apple Podcasts